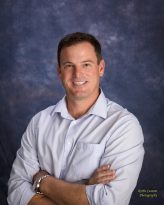 Greg Carlson, D.D.S.
Dr. Carlson was born and raised in Escondido.  After high school, Dr. Carlson majored in Economics and Spanish at Vanderbilt University where he received his Bachelor of Arts degree in 1998.  He then spent several years in the business world before deciding to pursue a career in dentistry.
In 2008, Dr. Carlson graduated from the University of Illinois-Chicago College of Dentistry and moved with his wife and kids to Montana to work with the Indian Health Services ("IHS").  With the nearest dental specialists nearly 100 miles away, Dr. Carlson had the unique opportunity to undertake complex surgical cases as a general dentist and to treat children of all ages.  Though he had to frequently dig his car out of 3 feet of snow, he found his time with IHS to be extremely rewarding and instructive.
Once his two year IHS commitment was complete, Dr. Carlson brought his family home to Southern California in the summer of 2010 where he joined his father and brother at Carlson Family Dentistry in Escondido.  There, Dr. Carlson was able to draw from the over 50 years of combined dental experience shared by his father and brother.  This allowed him to further develop his confidence and skill in both cosmetic and complex restorative procedures.
In 2011, Dr. Carlson fulfilled his dream and opened his own start-up practice, Valley Center Smiles.  Through the years, Dr. Carlson and his team have worked hard to stand out as an exceptional dental office, and as a result the practice continues to thrive and grow.  In 2016, Dr. Carlson furthered his dental education by completing an intensive year-long course, training in the placement and restoration of dental implants at the Loma Linda School of Dentistry.  He is a member of the American Academy of Implant Dentistry (AAID) and is currently working on his Associate Fellowship with the AAID.    
Dr. Carlson lives in Valley Center and is very involved in the Valley Center community, having served as President of the Valley Center Chamber of Commerce and on the Board of Directors of the Rotary Club of Valley Center.  When he is not caring for his patients, Dr. Carlson enjoys spending time with his wife and three kids, surfing, and taking walks with his Wirehaired Pointing Griffons.
---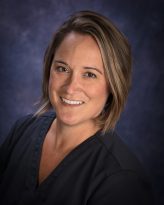 Janee Tolley, R.D.H.
Janee is a native Californian, born and raised in Fallbrook. She has been part of VC Smiles since 2012. She loves building relationships with her patients and helping them feel comfortable. When she is not at work, Janee and her husband enjoy trips to the river, hanging out with family, and caring for their dog!
---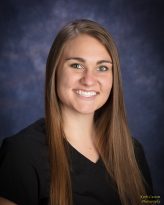 Megan Woods, R.D.H.
Megan graduated from San Joaquin Valley College and is a Registered Dental Hygienist with expanded functions. She found her passion for Dental Hygiene after interning for her mom, who is also a Dental Hygienist. She was born and raised here in Valley Center where she attended kindergarten through high school. She loves spending time at home with her family, friends and variety of animals.
---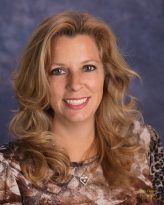 Patty Stellman, Office Manager
Patty has many years of experience running the front desk of a dental office along with having been a Dental Assistant. She relies on that experience when she helps patients schedule their appointments as well as when she works with insurers and helps our patients receive the maximum benefit from their insurance plans. Patty is a resident of Valley Center, where she loves spending lots of time at home with her family and many animals. She also enjoys going boating, off-roading, and traveling as often as possible.
---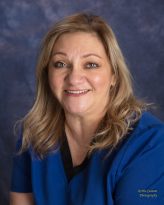 Pat Gonzales, R.D.A.
Pat is a Registered Dental Assistant with over 25 years of experience. She loves to make your patient experience as comfortable as possible. Pat enjoys spending time with her husband on vacation along with her children and grandchildren. Being the youngest of 12 in her family, she also enjoys cruising, traveling and camping with her many siblings.
---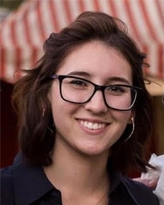 Alyssa Aguire, Recall Coordinator / Assistant
Alyssa has spent most of her life in Valley Center, where her love for animals and the outdoors grew. She has many years of reception, assisting and customer service experience that she uses to ensure that our patients have a great experience. She enjoys spending her free time hiking with her German Shorthaired Pointer and going on adventurers with her fiancé, while photographing different scenery along the way.
---